Here is how an "Apple guy", as he calls himself, thinks about Bill Gates' merit and fortune.
Even I can recognize Bill Gates' real contribution to society. He, along with others, took a technology made up of massive mainframes only affordable to the richest of companies and helped condense them, making it accessible to ordinary individuals. The world's obsession with the wealth Bill Gates has accumulated from this is even more interesting than his actual story. Not that his story is boring.
First, there is the question of whether he deserves it. What made Bill Gates was his vision, taking the creation of others and repackaging and re-purposing it to fill a need, albeit a far greater need than even he envisioned. Ideas are what create wealth, but even ideas are only ideas until they are actually implemented. Therefore, his wealth is proportional to the things he created, the foundation of an entire industry.
The second thing I find interesting about his wealth is how everyone seems to have an opinion about it. When average Americans look at someone who is better off than themselves they seem quick to talk about economic "fairness". But the fact that Bill Gates has more money than any one man could ever possibly need does not give anyone the right to think they should have access to it or any kind of authority in redistributing it.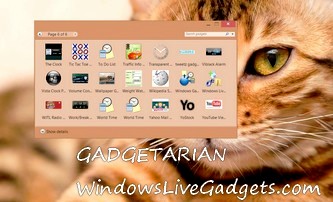 » Enable Desktop Gadgets on Windows 10
Related posts: