Bill Gates is a visionary who created one of the world's most innovative and influential tech companies. Yet Gates banned his three children from owning cell phones until age 14, even though the kids protested that their friends all owned them!
Any modern-day parent knows 14 is on the older end of cell-phone ownership. The average child gets his first phone at age 10, according to a 2016 research.
Jennifer Gates is now 20, Rory 17, and Phoebe 14. Once they got their first phones, the parents set strict limits on usage, e.g. banning mobiles from the dinner table.
"We often set a time after which there is no screen time and in their case that helps them get to sleep at a reasonable hour," Gates told The Mirror.
When you hand your child a phone, you give thousands of people access to his mind. Even schoolmates can taunt your kids.
Even boys, who don't engage in social media to the extent girls do, have a difficult time keeping their fingers off game apps, typing texts to their buddies, or browsing the internet for the latest gadgets and games.
Most important, when children have a phone, their focus moves away from parents. This is detrimental to their intellectual, psychological, and emotional development.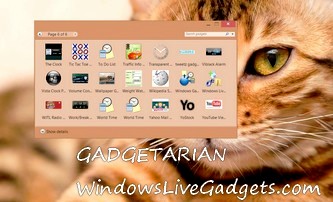 » Enable Desktop Gadgets on Windows 10
Related posts: