As someone who puts $5 billion a year toward development aid, I have a strong interest in making sure that money is well spent. The UK's Department for International Development is widely recognised as one of the most effective, efficient, and innovative aid agencies in the world. That is why I have chosen to invest our foundation's resources – over and over again – working alongside DfID.
The prime minister made clear in her January visit to my country, and more recently in a speech in Scotland, that she sees Britain's 0.7% aid commitment as a critical pillar of its foreign policy. It is deeply reassuring to know that as Britain prepares to leave the European Union, it will not step back from the world.
As the prime minister said recently, British aid speaks strongly to the values that have long defined Britain as a beacon of hope and optimism—especially for the most vulnerable. This kind of leadership, from members of all parties, is what will assure a more secure and prosperous future for Britain and for the world.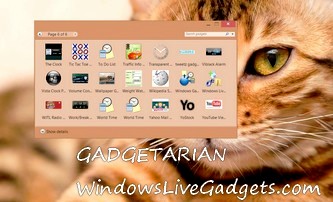 » Enable Desktop Gadgets on Windows 10
Related posts: