Part of the solution was to choose the right infographic. To show how data sets evolved over time, the designers decided to organize information into sparklines, simple squiggly line graphs used to represent dense sets of temporal information.
Dragging the marker on a visualization about crime rates, for example, will show you how related data (e.g. the cost of judicial systems or occurrence of property-related crime) has changed over the years, too. "We wanted to make sure people can spot relationships and trends in related content," McColgin says.
The project is built on Microsoft Azure, using technologies including SQL Server.
The platform aims to be non-partisan and unbiased, but infographics are inherently editorialized. USAFact's creators combat this by being as transparent as possible about where they found their data.
Ballmer says he views USAFacts as a form of governmental annual report where neutrality is possible because unadulterated facts speak for themselves. "We put the data there in an orchestrated way so people can find it and create their own analysis," he says.
There's more to USAFacts than the website, an annual report, a summary report, and a "10-K" modeled on the document public companies submit annually to the SEC for transparency and accountability to their investors.
They provide, wherever possible, a look at the experience of different groups of citizens. They have included detail on different races and ethnicities and have used a statistical matching process with government surveys to provide profiles of individuals earning different incomes and living in different family structures.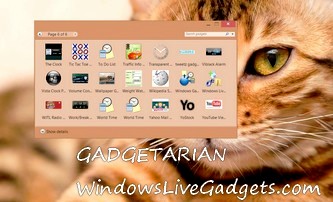 » Enable Desktop Gadgets on Windows 10
Related posts: