USAFacts was inspired by a conversation Steve Ballmer had with his wife. She wanted him to get more involved in philanthropic work. He thought it made sense to first find out what government does with the money it raises. Where does the money come from and where is it spent? Whom does it serve? And most importantly, what are the outcomes?
With his business background at Microsoft, Ballmer searched for solid, reliable, impartial numbers to tell the story… but eventually realized he wasn't going to find them. He put together a small team of people – economists, writers, researchers – and got to work.
Ballmer's team spent two years combing through government websites, manually pulling data from PDFs, spreadsheets, websites, and reports, and entering them into hundreds of Excel spreadsheets and data tables.
The infographics allow people to move seamlessly between a 30,000 foot view and a microscopic look at spending, with just a few clicks. The colorful, geometric visualization aims to answer the project's main question: Where does the government's money come from? And where does it go?
To answer that, Artefact organized the graphic like Russian nesting dolls. The more you interact with it, the greater detail it reveals. Hover over a block on the infographic, and you'll see the interconnectedness between various data sets. Click, and you'll get more granular data about how the government uses that money. "How do you understand what the big picture is, without losing sight of it when you're drilling into something pretty detailed?" asks Dave McColgin, a user experience designer at Artefact.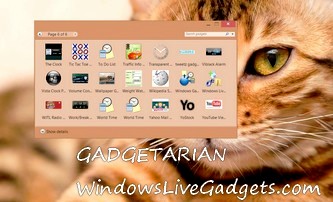 » Enable Desktop Gadgets on Windows 10
Related posts: