With Malinowski's screen connected to a projector, students see what she sees and any notes she makes, no matter which tab she reads from or what application she's using.
"Plus, with OneNote, not only do the kids always have a copy of what we're doing, but I can sit next to a kid if they need help, I can stand up, I can move around the room—and that as a teacher is really empowering." But it was the ability to collaborate in real time that won Williston over.
"Now we're able to generate ideas and content during class time, and students feel more a part of the learning process," said Carey Baldwin, Math Teacher.
Collaboration, one of Williston's five primary values, was elevated from conversation around a table to perpetual and seamless connectivity from anywhere, at any time. Teachers can handwrite notes directly on homework as a student works, staff can immediately access minutes from a missed faculty meeting, and students can collectively solve a complex calculus equation in class, with their work displayed on the front board in real time.
"The Surface Pro 4 allows us to be better teachers and students to be better learners," said Jen Fulcher, Director of the Middle School.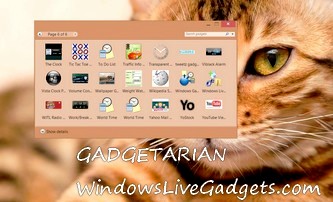 » Enable Desktop Gadgets on Windows 10
Related posts: