Founded in 1841 in Western Massachusetts and in current partnerships with some of the finest learning institutions in the world (Hampshire College, Smith College, University of Massachusetts Amherst, and others), Williston Northampton combines technology with the value of tradition for students in grades 7 through 12 from 25 states and 27 countries.
When the School needed to replace aging campus tech, thought about a tool to encourage learning and inspiration for over 500 students and close to 100 teachers and faculty across subjects and learning styles. The Surface Pro 4 with multimodal input and fully loaded Microsoft suite met those needs beyond any other competitor.
"We want our kids to have the best, most relevant tools available to them to make their learning experience the best that it can be," said Kim Evelti, Director of Curriculum.
So when it came time to update campus technology, Williston cleared away any preconceptions—and brand loyalties—and took a clean-slate approach to finding the very best device on the market to meet the needs of its students, teachers, and administrative staff.
"We actually came up with the device we needed before it existed. We set out to find a tool that would not only allow students to type a paper and submit it," said Andrew Shelffo, Chief Information Officer. "We wanted everyone to be able to create and collaborate—together."
"It's important to stimulate the various parts of the brain with different inputs—a stylus, a keyboard, and, of course, a touchscreen," said Shelffo.
"Instead of writing on the whiteboard, I can flip my keyboard back and use my surface like a tablet," said Allison Malinowski, History Teacher.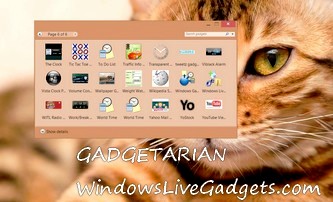 » Enable Desktop Gadgets on Windows 10
Related posts: