Microsoft is working on a "Tabbed Shell" that will add tabs to all Windows applications. The new experience will work with classic Win32 apps, the Universal Windows Platform apps, even with the Win32 apps on Windows Store.
The new shell allows users to create several tabs for an app. For instance, if you are working on a document in Word 2016, you will be able to create a new tab for some other file.
Tabbed experience will prove particularly useful in File Explorer: you will be able to open your Downloads folder in one tab and any other folder or directory on another, etc. Tabs on File Explorer is something users have been wanting for a long time.
Probably Microsoft will demonstrate the new tabbed experience at Build 2017 next month, when we will get also a closer look at other features coming with the Windows 10 Redstone 3 update. The new tabbed shell is going to be huge for Windows 10, and it'll radically change how we use Windows.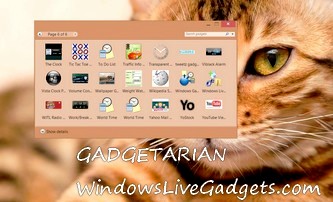 » Enable Desktop Gadgets on Windows 10
Related posts: