Get this – LiveSketch is powered by a neural network, so it's able to interpret and understand what you draw. And when using the Surface Pen in your dominant hand and the Surface Dial in your non-dominant hand, you can really bring your creations to life.
I mean, it's like living in Minority Report, except this is all too real!
And if you're a fan of music like me, you can use the Algoriddim djay Pro app and your Surface Dial to search through your music library, loop, scrub, and scratch music, and even have pinpoint adjustment control over knobs and filters right on the screen.
It's so powerful and easy to use that I might just become a DJ on the weekends! Okay, me being a DJ is probably a bad idea…but you get my point. It's an incredibly fun app that's made even more fun by using it with Surface products.
Another great app that's now available is the Autodesk SketchBook. I'm no artist, but even I feel at home using this app!
What's impressive about SketchBook is that it gives you so much control over the way you work. If you're a digital artist, you'll appreciate how tactile the feedback is with the Surface Dial.
Beyond that, the Dial gives you control over the brush, the colors you're using, and the canvas itself, so it's like having a little command center right there at your fingertips. That's it at work in the GIF below:
And with an ever-expanding library of applications, the Surface line is becoming more and more like a well-oiled machine – one that can meet just about any creative demand that I ask of it.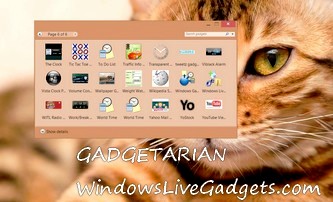 » Enable Desktop Gadgets on Windows 10
Related posts: