Microsoft planned to increase product pricing in UK after Brexit, but the government managed to avoid it thanks to a last-minute deal signed recently. The previous pricing deal between the United Kingdom and Microsoft was expiring in June, but the two just signed an extension for one more year, covering 200,000 central government customers transitioning to Office 365.
Microsoft hasn't released any statement and the terms of the deal are unknown, but it is believed that the company obtained other benefits.
UK plays it safe with Microsoft, with Prime Minister Theresa May herself visiting the company's campus and praising Microsoft's role for the local economy.
"Companies like Microsoft are important for the future of the UK economy. In the UK we have a lot of clever people who can do technology well, and that's an area in which we want to push as a government. We have a valued relationship with Microsoft and I'm sure we will continue to work with them for years to come," Theresa May said after the visit in late March.
UK has a long relationship with Microsoft, that may not prove easy to break.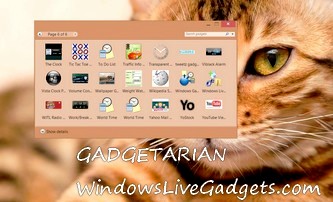 » Enable Desktop Gadgets on Windows 10
Related posts: