And the success of 9/9 Charity Day, started a few years ago by the Tencent Foundation, shows what is possible when people have an easy way to get involved and give back. In just three days last year, 6 million people—people like you—raised 305 million RMB in support of more than 3,600 projects. This is just one example of how philanthropy is beginning to blossom here in China.
A lot of the most successful entrepreneurs, like Jack Ma, Pony Ma, Charles Chen Yidan and Niu Gensheng, have helped create the world's second largest pool of individual wealth. And now they're taking steps to get involved and give back.
The new charity law that took effect last September opens up more opportunities for people to get engaged. People are coming together at events like the sixth China Social Good Summit held at Beida last fall.
Some of you may decide to work for NGOs that are making life better for the most vulnerable in society. But even if you don't end up doing that, or to make big financial donations, there are other ways of getting involved. Just the fact that you're learning about a topic, lending your voice to an issue, or volunteering your time, is important.
What an incredible, motivating thing that is—the belief that you can make the world a better place. There has never been a better moment.
As the geopolitical currents shifts, China has an opportunity to advance progress on the most urgent challenges the world faces. China's leaders are embracing this opportunity, but it will be up to China's youth to carry this forward.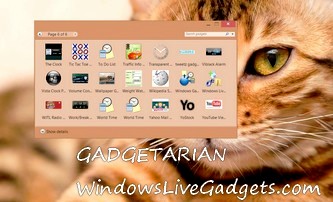 » Enable Desktop Gadgets on Windows 10
Related posts: