Today, it is Microsoft's largest research center outside the U.S.. It's a phenomenal place, with 200 of the world's top researchers and developers and more than 300 visiting scientists and fellows.
The best thing about it is that researchers are free to explore what they're most passionate about, which leads to breakthroughs like Xiaoice, a natural-language chat bot that simulates human conversation.
Some of you may have had conversations with Xiaoice on Weibo, or seen her weather forecasts on TV, or read her column in the Qianjiang Evening News.
Xiaoice has attracted 45 million followers and is quite skilled at multitasking. And I've heard she's gotten good enough at sensing a user's emotional state that she can even help with relationship breakups.
Besides developing new technologies for Microsoft, the Beijing lab also helps software entrepreneurs who have a great product ideas and need help scaling their business. In the last two years, most of the 125 companies that graduated from the Microsoft Accelerator program were able to secure additional funding. And three of the startups have gone public.
The Beijing lab also supports up-and-coming software developers. We've hired more than 5,000 interns in China. And you'll be happy to know that we've recruited more students in the last three years from Beida than from Tsinghua University. But it's a slim lead, so those of you here in computer science, will have to keep up your good work!
Technology is also helping to power the philanthropic sector in China. It's a growing sector and one with tremendous potential. In 2015, people contributed 966 million RMB to causes they care about using the four largest online donation platforms.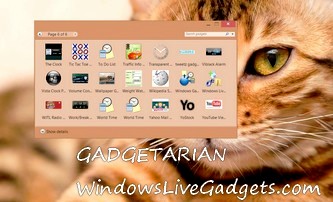 » Enable Desktop Gadgets on Windows 10
Related posts: