This brings me to what I think of as China's third global opportunity: energy innovation. China already is one of the world leaders in renewable energy. And it recently announced that it will spend $360 billion on renewable power sources by 2020. This will pay off handsomely for China domestically, and as a long-term global business opportunity.
It won't be easy. China faces a big challenge domestically sorting out the right mix of existing and new energy technologies. Many forms of energy will be needed to reduce greenhouse gases and meet energy needs.
One of the things China could do is pioneer next-generation nuclear technology. It will be dramatically safer and substantially cheaper and solve a lot of the challenges with today's nuclear energy. I have a company, TerraPower, that is partnering with China National Nuclear Corporation and other Chinese companies to make this a reality.
I've had the opportunity to meet several times with President Xi and am encouraged by his commitment— and by his leadership at the Paris Climate talks. China was one of the 22 countries that committed to doubling their investments in clean energy innovation over the next five years.
I'm also working with Jack Ma and other investors who have pledged to invest $1 billion in the development of early stage energy technology so we can move the best ideas from the research lab to the marketplace.
A fourth area where I see great potential for China is software. When I was at Microsoft, we were so impressed by the quality of computer scientists and developers coming out of universities in China that we established one of our first research labs in Beijing. That was almost 20 years ago.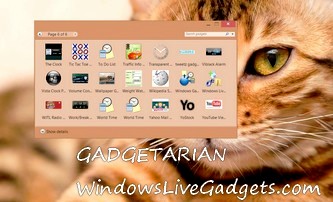 » Enable Desktop Gadgets on Windows 10
Related posts: