One area that China has an incredible chance to lead in is in reducing and eventually eradicating malaria. With China's leadership, we stand a chance to make malaria the third human disease—after smallpox and, soon, polio—to be wiped off the face of the earth.
A little more than a century ago, malaria was a leading cause of death in nearly every country on earth. There has been great progress since then, and China is on track to eliminate malaria completely in the next few years. But more than 3.2 billion people around the world still live in areas where there's a risk of malaria infection.
To achieve the goal of global eradication, we need to build on Professor Tu's discovery of artemisinin and develop more powerful tools—like a single-dose cure and better ways to block transmission of malaria from mosquitos to humans.
China has the potential to develop these new high-impact solutions at a cost that developing countries can afford. We can start today by controlling and eliminating malaria in places like the Mekong River basin and in Africa.
Drawing on lessons learned from its own experience, China can help ensure that every family has bed nets to protect them from infection. And it can help countries strengthen their health and disease surveillance systems to better diagnose, treat, and prevent future cases of malaria.
That's health. The second area where I believe China can drive global progress is agriculture. Since 1975, Chinese agricultural productivity has grown at a rate of 12 percent per year—four times the annual rate of growth in Africa.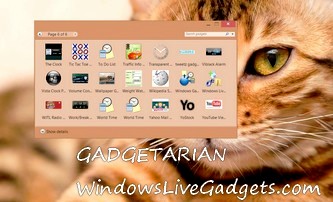 » Enable Desktop Gadgets on Windows 10
Related posts: