This is a pretty incredible time to be a young person in China. Your generation's entrance into the workforce will coincide with your country's rise as a center of global progress and innovation. The world's eyes are on China . . . and as the generation now coming of age, the world's eyes are specifically on all of you.
So, I'd like to spend the rest of my time with you today talking about four areas where I think there are exciting opportunities to use your education, your passion, and your opportunities to unlock more amazing progress—for both China and for the world. Specifically, health, agriculture, energy, and technology.
First, health. When Melinda and I started our foundation 17 years ago, we asked ourselves: how can we use our financial resources to make the greatest impact? It didn't take long to realize that improving health was at the top of the list.
When people aren't healthy, they can't learn in school or be productive at work. They're unable to seize economic opportunities or do any of the things they need to do to lift themselves out of poverty.
Melinda and I saw the example of China creating a better life for its people, and it inspired us to see if there was a way to support China's progress. Over the last decade, our work in China has focused on several of the most persistent domestic health challenges — specifically reducing the incidence of tuberculosis and tobacco-related diseases, preventing HIV transmission, and improving treatment and care for people living with AIDS.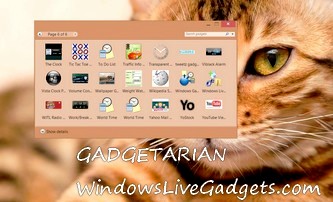 » Enable Desktop Gadgets on Windows 10
Related posts: