It's great to see China stepping up to fill the leadership vacuum. It is uniquely well-equipped to do so.
No other country has accomplished what China has achieved in the last few decades—breaking the relentless cycle of poverty and disease for hundreds of millions of people while modernizing its economy at a scale and speed unprecedented in human history.
Although China can't be expected to fill a gap in development aid from wealthy countries, it has made a smart choice in tripling its commitment to African development.
China has long understood that helping other countries lift themselves out of poverty creates a more stable and secure world for people everywhere.
And by encouraging investment through innovative financing mechanisms like the China-Africa Development Fund, China is strengthening not only Africa's economic capacity, but also, over time, markets for Chinese goods.
It's also great to see President Xi's commitment to eliminate extreme poverty in China by 2020. China did a great job lifting millions out of poverty. But progress has been uneven. Forty-three million people are still living in extreme poverty.
Our foundation looks forward to a new partnership with China that will focus on innovative ways to reduce poverty—through better nutrition and healthcare in rural areas, and by increasing access to financial services for the poor.
China isn't just striving to reach new heights at home. It is using its own experience fighting poverty and disease to help other countries tackle similar challenges. When I was in Beijing a few years ago, Vice Premier Wang Yang said something that stayed with me. He said: "Africa today is our yesterday." Now, China is using the lessons it has learned to usher in a new tomorrow for Africa, too.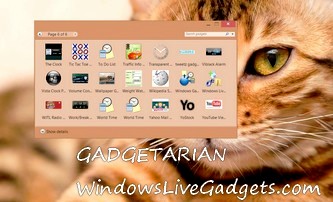 » Enable Desktop Gadgets on Windows 10
Related posts: