In the last few decades, millions of people in China have achieved professional and financial success. I'm sure all of you will too, and that's a great thing. I certainly enjoyed every moment at Microsoft and wouldn't trade it for anything.
But now I've also had the opportunity in my philanthropic work to meet people who apply their talents and passion in other ways. Many of these people are impatient optimists. People who believe in the possibility of change and are eager to do something about it.
Doctors courageous enough to risk their own lives to save the lives of others suffering from Ebola. Entrepreneurs using their ingenuity to deliver life-saving drugs to remote villages by drone. And people of all walks of life who volunteer their time to help the homeless or mentor a child at risk.
Maybe you are the person who wants to ensure that every child growing up in poverty has the nutrition they need to do their best in school. Maybe you want to develop the next vaccine that protects everyone from malaria. Maybe you want to design the battery that lights people's desks at night, or the mobile technology that will allow people to start new businesses.
No matter what your ambition is to improve the world, this is the best time and the best place to do it, and all of you have a great opportunity. I look forward to seeing what you'll achieve. Thank you!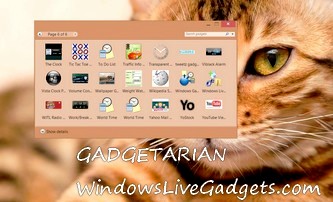 » Enable Desktop Gadgets on Windows 10
Related posts: