Joel Spolsky, the CEO of Stack Overflow recalls his first performance review with Gates when Spolsky worked for him at Microsoft in 1992. The team would count how many times Gates used the F word, he writes.
Reflecting on his brush exterior, Gates says he was, at the time, immature.
"I wasn't very good socially back then but I am not sure there is advice that would fix that — maybe I had to be awkward and just grow up," says Gates.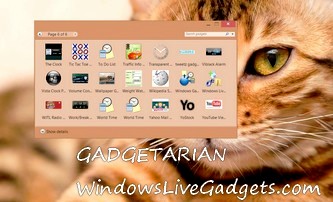 » Enable Desktop Gadgets on Windows 10
Related posts: