In an expansive reddit Ask Me Anything session, Gates reveals the three best pieces of advice he would give his 19-year-old-self.
Remain committed to thinking
"I would explain that smartness is not single-dimensional and not quite as important as I thought it was back then," Gates says. While he now realizes that IQ may be overrated, Gates has often emphasized the importance of being curious. An interest in the world can and should be fostered, he says.
"I think having parents and teachers reinforce your curiosity and explain what they are fascinated with makes a big difference," Gates says. He encourages people to remain committed to thinking and learning throughout their lives. "A lot of people lose their curiosity as they get older, which is a shame," he says. "One thing that helps nowadays is that if you get confused about something it is easier than ever to find an article or video to make things clear."

Know the world
Bill and his wife Melinda's first trip to Africa in 1993 changed the course of their lives.
"We went to Africa for a vacation to see the animals, but it was during this trip that we had our first encounter with deep poverty and it had a profound impact on us," writes Gates in a blog post from 2012.
"We thought if millions of children were dying, there would be a massive worldwide effort to save them. But we were wrong."
One of the primary missions of the Bill and Melinda Gates Foundation is to alleviate hunger and extreme poverty around the world.
Deal better with people
Gates is famously an introvert but he also was pretty hard to deal with in the office.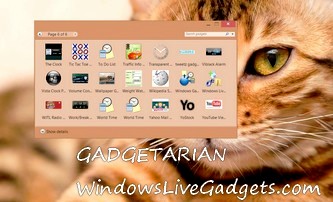 » Enable Desktop Gadgets on Windows 10
Related posts: