'I was a bit disruptive. I started early on sort of questioning; were their rules logical?'
Bill Gates revealed his parents sent him to see a psychologist at the age of 12. Talking on Desert Island Discs on Radio 4, Microsoft co-founder said he was "disruptive" as a teenager and challenged authority.
"I was a bit disruptive. I started, early on, sort of questioning – were their rules logical, and always to be followed?" he said.
"So there was a tiny bit of tension there, as I was kind of pushing back.
"The [psychologist] they sent me to was very nice, and got me reading a lot about psychology and Freud and stuff like that. He convinced me that it was kind of an unfair thing that I would challenge my parents and I really wasn't proving anything".
"So by the time I was 14 I got over that, which is good because then they were very supportive as I started to really engage in writing software and learning different computer things".
As a teenager, Gates demolished books and would routinely spend five hours a day reading up on programming and missing class to study computing.
This fanaticism continued and by the time Bill Gates was 23, Microsoft was making $2.5 million a year.
"I was quite fanatical about work," he said.
"I worked weekends, I didn't really believe in vacations … I had to be a little careful not to try and apply my standards to how hard they [his employees] worked.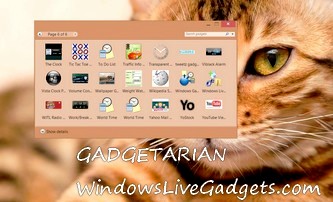 » Enable Desktop Gadgets on Windows 10
Related posts: