It's easy to dismiss these reminiscences as exceptions to the rule — the rule that anyone can make it big without being a genius at age 20.
But a growing body of research suggests that intelligence is a remarkably good predictor of wealth and success later in life.
Bill Gates himself has acknowledged the potential link between intelligence and professional success. In 2005, he told Forbes:
"Microsoft must win the IQ war, or we won't have a future."
That intelligence might play more than a minimal role in individual success is an uncomfortable idea to consider. But the takeaway from these studies and anecdotes isn't that, if you aren't off-the-charts intelligent (at least by standard measures of intelligence), you can't or won't get anywhere. It just seems to be statistically less likely you'll become the next Bill Gates.
________
From an article at Business Insider, November 2015.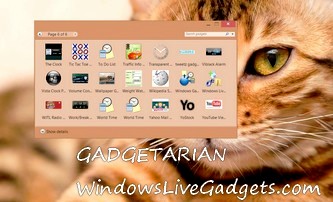 » Enable Desktop Gadgets on Windows 10
Related posts: