Microsoft prepares to take the fight with the United States government over user data to a completely new level, as the company will turn to data centers in Germany in order to block American agencies from snooping in on customers.
Google and Amazon might be forced to take similar steps if their customers ask them to, as opening new data centers in Europe could certainly help protect their privacy. It's not a secret that the European Union is far more concerned with users' privacy than the United States, and Germany excels in terms of protection offered to customer data.
But storing data on Microsoft's servers in Germany won't be free. Customers will have to pay for this, FT writes, citing CEO Satya Nadella. "These new data center regions will enable customers to use the full power of Microsoft's cloud in Germany and ensure that a German company retains control of the data".
Certainly, the United States won't be happy with Microsoft's decision to move data to Germany, so expect some pretty harsh reactions in the next months. T-Systems, subsidiary of Deutsche Telekom, will be in charge of two data centers in Germany that will open in late 2016, so absolutely all data requests will be sent to the German company and will have to comply with local regulations.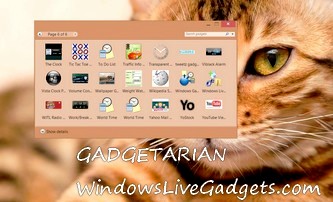 » Enable Desktop Gadgets on Windows 10
Related posts: