Micro-virtualization moves the concept of virtualization onto the single system desktop computer, creating individual PCs within the PC. In many ways, micro-virtualization is similar to sandboxing. However, sandboxing often prevents access to necessary system resources, making it unsuitable for some applications.
With micro-virtualization, the entire system of resources is available as a virtual machine separate from other virtual machines on the same system. The result is full functionality, while still preventing unwanted access to other parts of the system.
This kind of micro-virtualization requires an operating system that understands what is happening. That made the partnership of Bromium with Microsoft critical. Windows 10 leverages CPU virtualization, and Bromium further enhances security via complementary micro-virtualization technology that isolates endpoints from predominant attack vectors.
"Customers are telling us that dramatically improved security is a critical requirement and one of the main reasons they will rapidly adopt Windows 10," said Jim Alkove, Partner Director of Program Management, Enterprise and Security in the Windows and Devices Group at Microsoft.
"We're excited to see our security partner Bromium complementing Windows 10's in-box security capabilities with micro-virtualization solutions to help our customers eliminate additional vectors of attack."
Microsoft also bought the Israeli security firm Secure Islands (somewhere between $77 million and $150 million).
Secure Islands is the third security firm Microsoft purchases in only 12 months. Last year, it took over cloud security company Aorato, while earlier this year, it completed the acquisition of Adallom. This firm is already offering security solutions for Office 365 and Azure cloud products. It has an impressive client portfolio, including UBS, OSRAM, Vodafone, and Credit Suisse.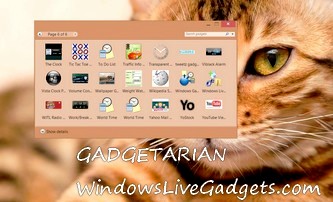 » Enable Desktop Gadgets on Windows 10
Related posts: