Lumia 950 XL is Microsoft's upcoming phablet that will compete against the iPhone.
The following camera sample shows how Lumia 950 XL performs in low-light conditions when shooting a 4K video, and the result is impressive, to say the least.
According to YouTube user videotistik, who posted the clip, the video was shot in automatic mode and no stabilizer, although one could swear that at least a tripod was used. Yet, two very steady hands helped to achieve these results, which means that anyone with a Lumia 950 XL could shoot stunning 4K videos easily.
Apple's latest phablet comes with a 12-megapixel camera, optical stabilization, and a dual-LED flash that can help in low-light conditions.
Microsoft Lumia 950 XL comes with a 20-megapixel camera, Carl Zeiss optics, optical image stabilization, and a triple-LED RGB flash. It can shoot in 2160p@30fps and use stereo sound.
Apple uses heavy post-processing for the camera while Microsoft relies on Carl Zeiss lens and PureView technology for better quality. Windows 10 Mobile also comes with significant enhancements in terms of camera software, so that the new Lumia 950 XL should automatically choose the better configuration in various light conditions.
Lumia 950 and 950 XL are expected to launch later this month, and a head-to-head careful comparison will be ready shortly.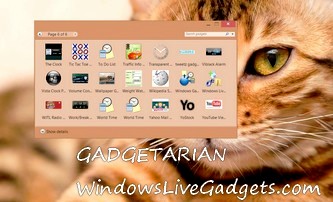 » Enable Desktop Gadgets on Windows 10
Related posts: