Windows 10 adoption figures show that the new operating system is gaining ground at a fast pace. Yet, in China, Windows 10 is far behind its predecessors.
While in Denmark Windows 10 is close to reaching a 20 percent market share (it has already surpassed Windows 8.1 and Windows XP), in China, it is only the fourth most-used operating system with a share of just 4.33%!
This makes it more popular than OS X (2.13%), but well behind Windows 7, Windows XP, and Windows 8/8.1, with 53.56%, 29.87%, and 7.3%, respectively.
It's hard to determine the reason Windows 10 is yet to skyrocket in China, but some claim that the new operating system is not as easy to pirate as its predecessors, despite the fact that cracks and activation software are available, if you know where to look.
It's not a secret that China is a piracy paradise, and former Microsoft CEO Steve Ballmer himself admitted that, for the Redmond-based software giant, it is indeed a huge problem. Two years ago, nine out of ten Windows copies running on Chinese computers were pirated.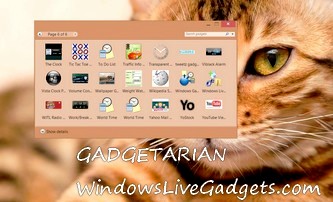 » Enable Desktop Gadgets on Windows 10
Related posts: