Scandinavian markets have always been among the first to adopt new software, and in the case of Windows 10 there is no exception to this rule. Looking at OS share stats in Denmark, for instance, it becomes obvious.
According to StatCounter, Windows 10 is now the second most-used desktop OS in the country.
1 billion devices should be upgraded to Windows 10 by the end of 2016, so if Microsoft's plan proves successful, the market share of Windows 7 will collapse in the next few months.
Keep in mind, however, that StatCounter statistics are based on ad impressions, and may not be accurate. Still they provide a good indication of adoption rates in particular markets.
In general, Windows is powering 90 percent of the world's computers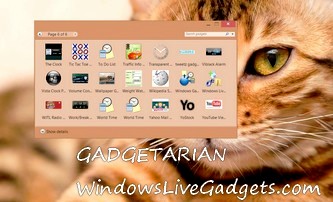 » Enable Desktop Gadgets on Windows 10
Related posts: